The H-II Transfer Vehicle (HTV), nicknamed "KOUNOTORI," is a Japanese developed unmanned large-scale spaceship to transport supplies to the International Space Station (ISS) and can be converted to become a manned spaceship. KOUNOTORI will be launched from the Tanegashima Space Center aboard the most powerful rocket in Japan, the H-IIB Launch Vehicle, to transport up to 6 tons of supplies to the ISS including food and clothes for ISS crewmembers (astronauts), experiment devices and necessary equipment to maintain the ISS, etc. After the delivery, KOUNOTORI will be loaded with unnecessary articles like used experiment devices and clothes, and re-enter the Earth's atmosphere to burn out. While KOUNOTORI is docked with the ISS, crewmembers will enter KOUNOTORI's Pressurized Section to unload and load equipment. Extra-vehicular supplies will be transported using the robotic arm.

Consecutive success of the first HTV (Demonstration Flight) in 2009 and the second HTV in 2011 boosted the reputation of Japan as a leading country for space development and for its science and technology creativity.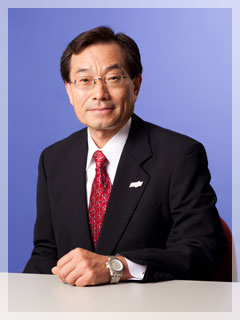 Advanced technology that helps the spacecraft accurately rendezvous to the target point and stop completely still is indispensable for future low-earth orbit activities and planetary explorations such as Lunar and Martian explorations. This rendezvous technology to meet the safety requirements for manned missions acquired through the HTV's development and operation is also indispensable for future manned facility development. Moreover, the unstoppable real-time flight control technology can be applied for future spaceship operations, regardless of whether they are manned or unmanned. The fact that the United States, a space-advanced country, bought these communication devices from Japan is proof of the quality and reliability of Japanese technology.
Launches of up to the 7th model of HTVs are planned for the future. After the Space Shuttle retirement within this year, KOUNOTORI will solely carry the responsibility of transporting indispensable large-scale maintenance equipment to the ISS. Additionally, KOUNOTORI will also carry big dreams along with the supplies. An endless amount of dreams can be loaded onto the spacecraft as they are weightless.
After the perfect completion of missions, research began on a recoverable HTV (HTV-R) to collect articles from the ISS and the momentum of Japan's own manned spaceship development is increasing. With strong nationwide support we are now facing our greatest opportunity to take a new step toward future manned space exploration from the achievements of KOUNOTORI, which was developed through a combination of cutting edge technologies from satellites, rockets and manned spaceships.
(August, 2011 Updated.)