Index
February 9, 2009 Updated
IBUKI "First Light" Acquisition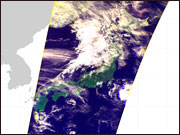 JAXA successfully acquired the "First Light" by the Greenhouse Gases Observing Satellite "IBUKI" (GOSAT) during the course of its initial functional check. The data was acquired by the onboard sensors of the IBUKI, the Fourier Transform Spectrometer (TANSO-FTS) and the Cloud and Aerosol Imager (TANSO-CAI), which were just activated. The IBUKI was launched at 12:54 p.m. on January 23 (Japan Standard Time.) Its initial functional check has been carried out on schedule, and the satellite is in good condition.
We will continue to carry out the initial functional check, which is scheduled to be completed in three months after its launch. JAXA, the National Institute for Environmental Studies (NIES), and the Ministry of the Environment (MOE) will then cooperatively carry out the initial calibration and validation operations including comparing IBUKI data and data acquired on the ground, confirming the data accuracy, and making compensations based on the data.
---


More details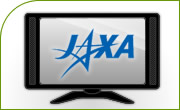 JAXA provided a live report of the launch of the Wideband InterNetworking engineering test and Demonstration Satellite "IBUKI" (GOSAT) H-IIA Launch Vehicle No. 15 from a studio at Tanegashima with JAXA employees' comments.
---


More details
The H-IIA Launch Vehicle No. 15 is a "H2A202" model with two solid rocket boosters (SRBs).
You can check the real-time launch status of the H-IIA F15 at the Mitsubishi Heavy Industries Ltd.. Website (the special site for the H-IIA Launch Services Flight No. 15.)

---


More details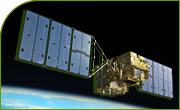 The "IBUKI" (GOSAT) is a satellite project to observe the concentration distribution of greenhouse gases that cause global warming, and to help reduce carbon dioxide (CO2) emissions covered by the "Kyoto Protocol." The satellite is expected to play an important role in monitoring global environmental changes and look out for any small warning signs that could affect our future.
---


More details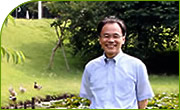 Ibuki is currently in its final stage of preparations before launch, scheduled for the winter of the fiscal year 2008. We interviewed Ibuki project manager Takashi Hamazaki.
---


More details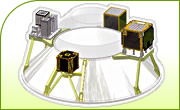 Seven small payloads are scheduled to be launched together with the "IBUKI."
---