December 24, 2010 Updated
To all supporters of the AKATSUKI project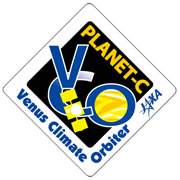 Our Venus Climate Orbiter "AKATSUKI" is believed to have encountered an unexpected accident on Dec. 7 during its Venus orbit insertion, and it was very regrettable that the orbit injection effort failed. All the project members were bitterly disappointed, and all the supporters must feel the same way.
Fortunately, we still have maintained contact with the AKATSUKI, thus the mission has not been terminated.
We are, first of all, investigating the cause so that we will not repeat the same mistake in future missions. Meanwhile, we are striving to keep the AKATSUKI flying in a stable manner in its current status, and are doing our utmost to send the brothers and sisters of the AKATSUKI to space someday to acquire precious knowledge for the human race.
I believe this is the mission of us, space scientists, to learn lessons for the future from the experience this time, overcome the failure, and come up with a new mission.
The significance of Venus exploration has never been lost. Until we elucidate the mystery of Venus, we sincerely hope that you will walk with us.
Thank you very much for your support.
Venus Climate Orbiter "AKATSUKI" (PLANET-C) Project Manager
Masato Nakamura
*Updated information will be posted on the AKATSUKI project page when it is available. We would like to send our heartfelt appreciation to all the project supporters.

---